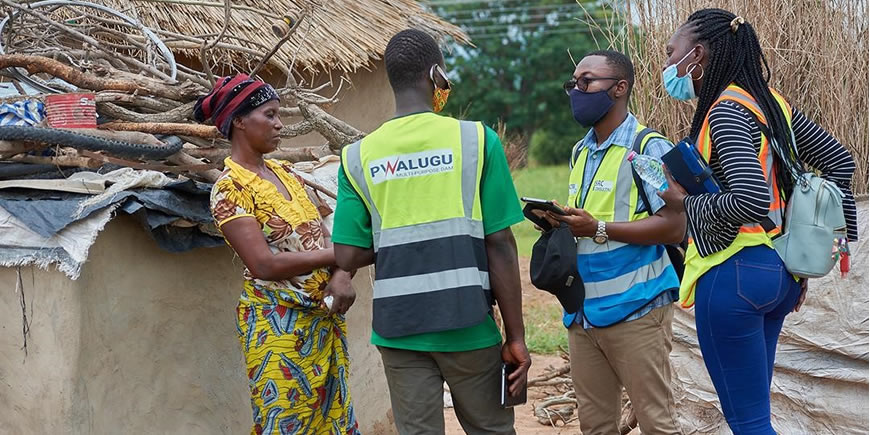 The Volta River Authority, as part of activities towards the implementation of the Pwalugu Multipurpose Dam, has undertaken aggressive community sensitization.
The aim of sensitization, which spanned from June 1, 2020 to June 8, 2020, was to ensure general acceptance and support, and to introduce the project contactors to the affected communities in the North East and Upper East Regions.
The Stakeholder Engagement team, led by Senior Executive Liaison for the project, Mr. David Prah, comprised Community Relations Experts, Civil Engineers, Surveyors, who engaged with the Chiefs and people of communities as Kurugu, Nabouk, Kaadi, Nakpanduri, Zongoyili, etc.
The Contractors on the PMDP are PowerChina Construction Company, who have been contracted to construct the dam; Surveyors (A-M Surveys Limited, Losa-Mills Consult Limited, Rudan Engineering Limited) to demarcate the boundaries for the project area.
Mr. David Prah took the opportunity to assure the communities that the dam will not only generate power and stabilize the supply of electricity in the Northern, but also help bolster farming activities through the irrigation facility, and ultimately mitigate the perennial flooding hits that North.
He added that the project will drive socio-economic development to Northern Ghana, and was optimistic that the project will ease the rate of migrating to the South. He stated: "When the Pwalugu Project is done, it is the Southerners who would rather move to the North." The Senior Executive Liaison made note also of the employment the project will bring and urged the youth to learn skills, so they can be a part of the seventy percent (70%) of local content needed for the project.
The Chiefs expressed their gratitude and excitement that at last, the Pwalugu Project which has been in limbo since 1961 is finally coming to pass. They urged VRA not to renege on their promises, especially as regards the engagement of youth on the project. They assured VRA of their unflinching support to make the Pwaalugu Multipurpose Dam Project a success.
The PMDP is expected to be completed in the next 52 months.