The Chiefs and people of the Mepe traditional area have welcomed Executives from the Volta River Authority (VRA) to the Mepe Community to deliberate on how to better collaborate in managing the current flooding caused by the spillage of the Akosombo dam. This comes after a previous engagement with the council to update them on efforts being made by the VRA to help alleviate the suffering of Mepe citizens who are severely impacted by the floods.
Led by Torgbe Korsi Nego VI, Mankralo of Mepe, the Traditional Council wholeheartedly received the Staff of VRA who are constantly on the ground in the flood-affected areas to offer relief and humanitarian support to victims of the disaster, with a view to combining their efforts to raise material and logistical resources to help the people.
Announcing VRA's mission for the visit, the Deputy Chief Executive in charge of Services, Ing. Kenneth Arthur, who led the team said the Authority was committed to ensuring the safety of all affected persons of the flood and has been pulling resources from all angles to safeguard and protect lives in the midst of this unfortunate emergency. He enumerated some of the practical interventions the Authority has implemented so far in its relief efforts, which include evacuation of the flooded victims to higher grounds designated as safe havens, the continuous supply and delivery of food items, potable water, medical supplies, mobile toilet facilities, deployment of security agencies to the affected areas and more, all in the effort to alleviate the plight of victims.
In his response, the Torgbe Nego VI, stated that he was pleased with the Authority for taking this commendable initiative to engage with the council to seek the welfare of his people in this trying and difficult period. He was particularly pleased that there had been no loss of lives since the disaster struck and commended the VRA for ensuring the safety of the people. Agreeing that there is still room for improvement, Togbe impressed upon the Authority to intensify its communication and engagement with the council to mitigate the adverse effects of the current disaster and look forward together to a future where such disasters can be prevented.
He further requested support in the area of logistics in order to support the communities overbank in Mepe, to which the VRA responded in the affirmative in the interest of the affected people of Mepe. Torgbe expressed his profound thanks to VRA for donating some food items to his palace to help support affected people trooping to his palace for help.
Present at the meeting were the Chairman of the Mepe Development Association, Mr Kojo Mawulenu Fabian and the elders of the Mepe Stool.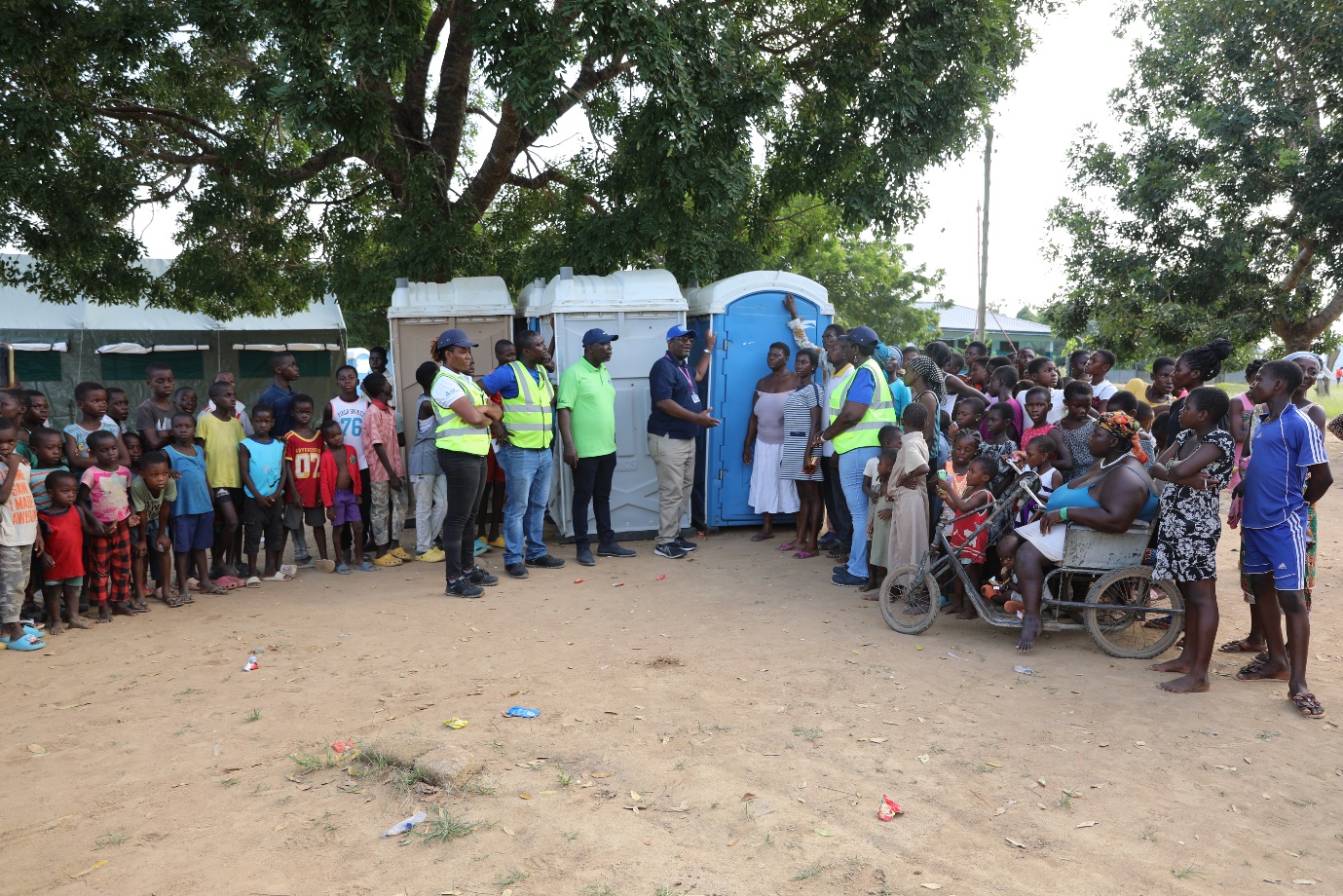 In Other News:
.