The Volta River Authority (VRA) has paid courtesy calls on the Paramount Chief of the Akwamu Traditional Area, Odeneho Kwafo Akoto III, and the Konor of the Manya Krobo Traditional Area, Nene Sackitey II, in line with the Authority's commitment to "Increasing Strategic Alliances & Relationships" under the VRA Sustainability Plan.
Speaking on behalf the Chief Executive, Mr. Emmanuel Antwi-Darkwa, the Deputy Chief Executive (E&O), Ing. Emmanuel Dankwa Osafo, expressed gratitude to the Chiefs for their continued collaboration with the Authority and assured them of the VRA's commitment to sustaining a mutually beneficial relationship with them.
Present at the brief event were the Director, Environment and Sustainable Development Department (E&SDD), Mr. Benjamin Arhin Sackey; and the Manager, Corporate Social Responsibility (CSR), Mr. Samuel Fletcher.
.
Courtesy call on the Paramount Chief of the Akwamu Traditional Area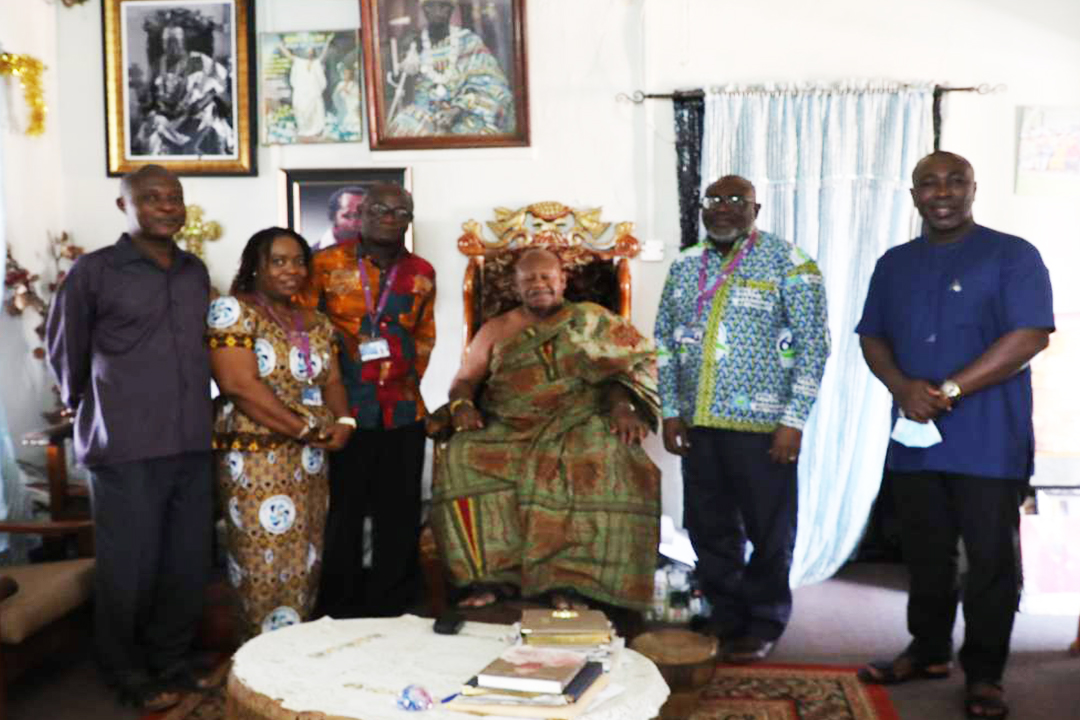 Courtesy call on the Konor of the Manya Krobo Traditional Area