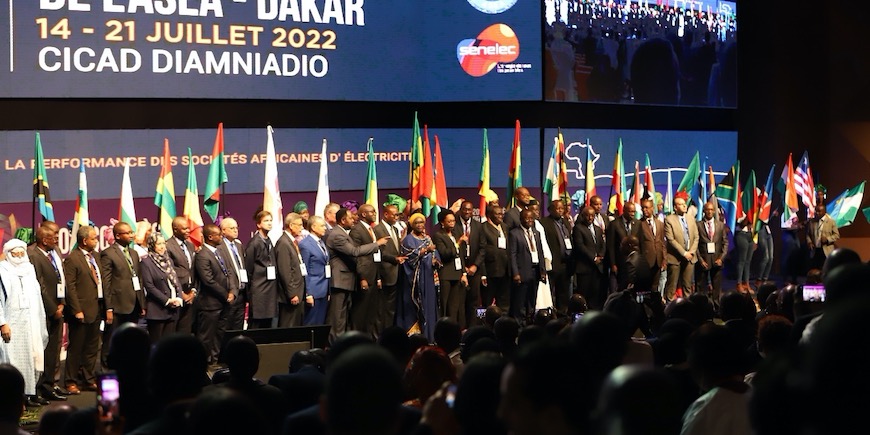 The Volta River Authority (VRA) has fully announced its presence at the 20th Congress and 50th Anniversary celebration of the Association of Power Utilities of Africa (APUA) happening at the Abdou Diouf International Conference Centre (CICAD) in Dakar, Senegal.
This year's Congress which is for the period July 15-20, 2022, is being hosted by SENELEC, the power utility company of Senegal supported by the Senegalese Government. The Congress presents a prime opportunity for international and multinational organisations, corporate institutions, business owners, and players in the energy sector, particularly in power generation, transmission, distribution, sales and marketing, consultancy among others, to showcase and market their goods and services.
VRA is actively participating in the Congress and Exhibition which officially opened on Saturday, July 16, 2022, with a central focus on the VRA Academy due to its affiliation with the African Networks of Centers of Excellence in Electricity (ANCEE).
The Academy is seeking to provide technical and non-technical training for prospective clients to improve human capital development by building capacity in technical, leadership and managerial competencies for employees of member utilities of APUA to enhance the performance of the power sector in Africa.
Dignitaries and Special Guests who have visited the VRA exhibition stand include the Chief Executive of VRA, Mr. Emmanuel Antwi-Darkwa, out-going President of APUA, Mr. Victor Benjamin Mapani, the in-coming President, Papa Mademba Biteye (who is also the Chief Executive Officer, SENELEC), Mr. Abel Didier Tella, General Secretary, APUA, the Senegalese Minister of Petroleum and Energy, Dr. Aissatou Sophie Gladima, Mr. Mamadou A. Sylla, Head of Capacity Building Programme, WAPP Secretariat, former Chief Executive and Board Chairman, VRA, Mr. Kweku Andoh Awotwi and Chief Executive of GRIDCo, Mr. Ebenezer Essienyi.
The Congress which has the theme: "The need for public service and the performance of African electricity companies", seeks to address four thematic areas including: Accelerating access to electricity for people in rural and peri-urban areas, Digitalisation of electricity companies for a better quality of public service to customers, Promoting the sharing of good practice among electricity sector actors and Energy efficiency as a lever to improve the viability of utilities.
.