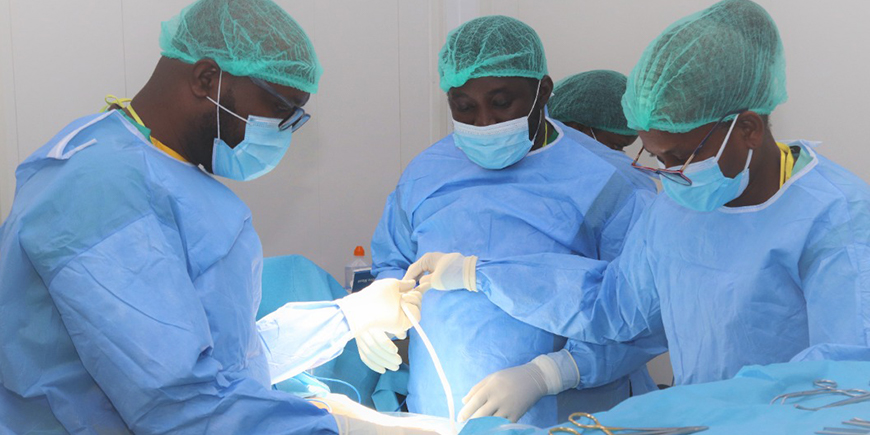 A team of medical professionals led by Dr. Kwabena Omari Yeboah, Medical Director, VRA Health Services Ltd. (VHSL), has successfully conducted Myomectomy (surgery to remove fibroids from the womb) on a 38-year-old patient.
The Medical Director was supported by Dr. Nathaniel Mensah, Obstetrics/Gynaecology trainee, and assisted by Hellen Okantey, Anaesthetist, Evelyn Datsomor, Peri-operative Nurse/Scrub Nurse, Vivian Aidoo–Andoh, Peri- operative Nurse, Nancy Smither, Circulating Nurse, Ruth Boatemaa Okyere, Support Nurse and Hannah Nelson, Critical Care Nurse.
The surgery which lasted for about an hour, was the first of its kind at the VRA Hospital in Osu, Accra, since it was expanded and fitted with ultra-modern facilities and theatre last year as part of the VRA Sustainability Plan.
.