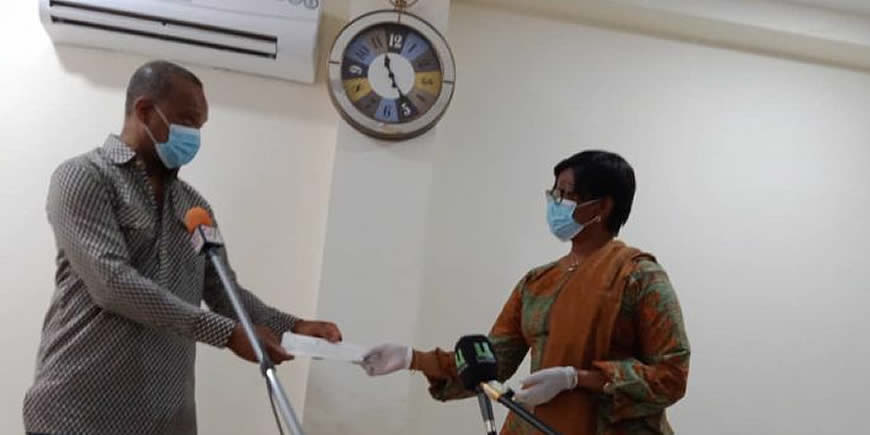 The Volta River Authority has presented a cheque of Two Million Cedis (GHC2,000,000.00) to the National COVID-19 Trust Fund as its contribution to the fight against the pandemic.
The Board Chairman of VRA, Mr. Kweku Andoh Awotwi, accompanied by the Chief Executive, Mr. Emmanuel Antwi-Darkwa and a National Executive member of the VRA Senior Staff Association, Mr. Martin Adjoe made the presentation to the Fund at the Jubilee House.
Receiving the cheque, Justice Sophia Akuffo, Chairperson of the COVID-19 Trust Fund expressed gratitude to the VRA for the gesture and assured that the money would be used for its intended purpose.